Seriously, is it ever all about
anyone
?? Some people think so, therefore, after careful consideration, I have decided to make this week all about ME!!
I've slacked off on my diet which really pisses me off. I know I can do it, so why don't I?? This week I'm going to give my love to
Lose It Bitches
and work on my lifestyle changes. No, silly, I am NOT giving up my White Chocolate Mocha No Whip Please, that would just be suicide!! But I will watch everything else I put into my mouth. I will also get on the treadmill
which I am totally hating right now
which makes me feel so much better about myself.
I will also shave my armpits. Yes, I said SHAVE MY ARMPITS!! I was showering this morning and realized I've been slacking off in that area too.
And let's not even talk about the legs! WTF?? It IS Winter, right??
So, maybe my spouse doesn't agree with the gorilla look just because it's winter, but ya know what?? If he wants to feel the smoothness on my body, he needs to quit dropping the ball and let me shave the areas that need shaving!!
Enuf said…
And what else shall I do for ME this week? Well, most of you know that my laptop has taken a big whopping shit on me for the past 2 weeks. It freezes up. It doesn't let me finish a blog post without saving the post every 2 minutes….otherwise when it freezes I lose my post. Also, the K key has been worth shit since Little Man had decided to remove most of the keys and in the process he broke the clips on the back of the K. Some of you know I'm working 2 jobs to make ends meet over here, and killing myself in the process.
Not that the spouse doesn't do his share of working. He does. Yes, he does. I swear he does!! Ahhhhh….soooo trying to be nice here. Seriously, he DOES! Stop looking at me that way!!
Anywhooooo…..I NEED a new laptop. I don't want a very expensive one. I would even settle for the kind that I had since I just spent $100 on a new and better battery for it. Then I'm thinking I should get one that is a little better than the one that just lasted me a little over a year. Yeah…that's what I think I should do. The spouse has been working on mine….without much success, and with a lot of bitching in the process. So, what I'm thinking is that I will get ME a new one and let him have the old one and if by chance he succeeds in fixing the fucker, he can have it!!!
So, yes, I want to get me a new laptop.
The problem is…..
……for the first time EVAHHHHHH I've been told there are more important things that need to be paid first. Huh??? Who says so??? Where the fuck does that nonsense come from??? I went to school, paid my own student loans off, worked every weekend while going to school, I have 2 jobs now….so WHAT if I fucked up by adding 3 more people to my little family of 2?? That's not my fault!!! It just happened!! Like the immaculate conception or something like that……Geesh….look at all these babies……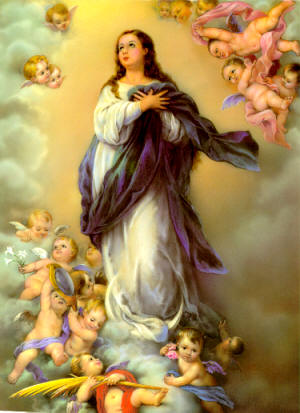 I am just having a hard time with someone telling me what I WANT is not a priority. Am I spoiled?? Fuck no!!! I'm just insistent on what I want and when I want it I get it. So there!!
I am not no prima-fucking-donna…..I swear. And I'm certainly not famous….much…
Therefore….bottom line is…I deserve a new laptop!! Right?? Absolutely! It's not like I want it for free
unless Apple would like to donate
. I just want to be able to do what I've been doing with my laptop without all the freezing up interruptions!! Afterall, I get enough of my own interruptions!!