Ok…I don't usually go overboard and enter all these contests, but I figured what could it hurt?? I stumbled upon a tweet by

@MckMama

about
a
HP Touchsmart 600 computer
and of course as I'm sitting here on my little mini laptop, Little Man is beating the beegeebers out of the full-size laptop that my husband swears will never work right again since those chubby hands got a hold of it.
So I went to check out the contest and I real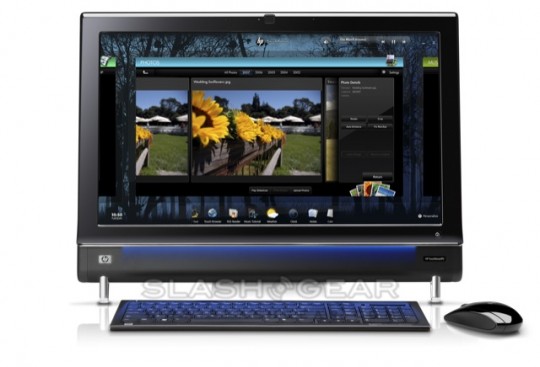 ly want this computer!! I would definitely hang it on the wall way up out of toddlers' reach. I would be quite selfish with it for a while but then probably let other family members LOOK at it….then maybe touch it…..briefly…
So I entered the contest in all the places I could, I commented, I posted, I tweeted..I did everything shy of screaming my bloody head off that I NEED THIS COMPUTER for PETE's SAKE!!
I've commented over at
Kelly's Korner
,
A Year of Slow Cooking
,
My Charming Kids
,
The NieNie Dialogues
, and
BooMama
.
You can find the official rules here. Go ahead..try to win one too!!!